Good news for German speakers: My course on dreaming can finally take place in September on the beautiful island "Fraueninsel" in lake Chiemsee, Bavaria: for information see: Flyer Fraueninsel
——————–
There is a new article in the psi encyclopedia:
https://psi-encyclopedia.spr.ac.uk/articles/encounters-deceased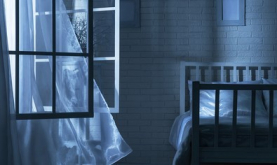 Press release: A special edition of our German book on healing plants (Puhle/Trott-Tschepe/Moeller) is now available – you can order it all over on internet or directly at the German publisher Nikol Verlag: https://www.nikol-verlag.de/catalogsearch/result/?q=Puhle
ISBN 978-3-86820-699-9
Press release: "Verbunden mit geliebten Verstorbenen. Warum die Liebe mit dem Tod nicht endet" (Connected with beloved deceased persons. Why love does not end with death"). See page "Book: Deceased Persons".
————
You can find three new papers on the pages "Immunity", "Paper Axel Munthe" and "Paper Paranormaler Tourism".
————
Please have a look at my new page "Immunity". It is in accordance with the page "Health" and also with "Recipes" which gives you inspritation throughout the seasons.
————
My paper (with Adrian Parker) "Dark or Paranormal Tourism: A Major Attraction Throughout History" is published in: Australian Journal of Parapsychology, 2021, Volume 21, Number 1, pp. 7-30.
————
My new book (in German) with Lucia Forsberg Severed came out in March 22 (more information on page "book: magic"):
A video about the book:
You can order it at many places or directly at the publisher:
https://shop.neueerde.de/Nach-Hersteller/Puhle-Annekatrin/
We also start a course on magic in spring 22, see the page "Courses"
————
"Das grosse Buch vom Träumen" – special offer right now: 15 € – also available directly at the publlisher: https://shop.neueerde.de/Nach-Hersteller/Puhle-Annekatrin/
The book is available in Rumania:
A course on dream incubation will hopefully take place on Lindisfarne, Holy Island, in the Celtic-Christian center "Open Gate". The video about the project:   https://www.youtube.com/watch?v=12gQK4FtkxE
If you speak German, you can find more information about the course at the sister-island Frauenimsel, Bavaria, see this page in "German".